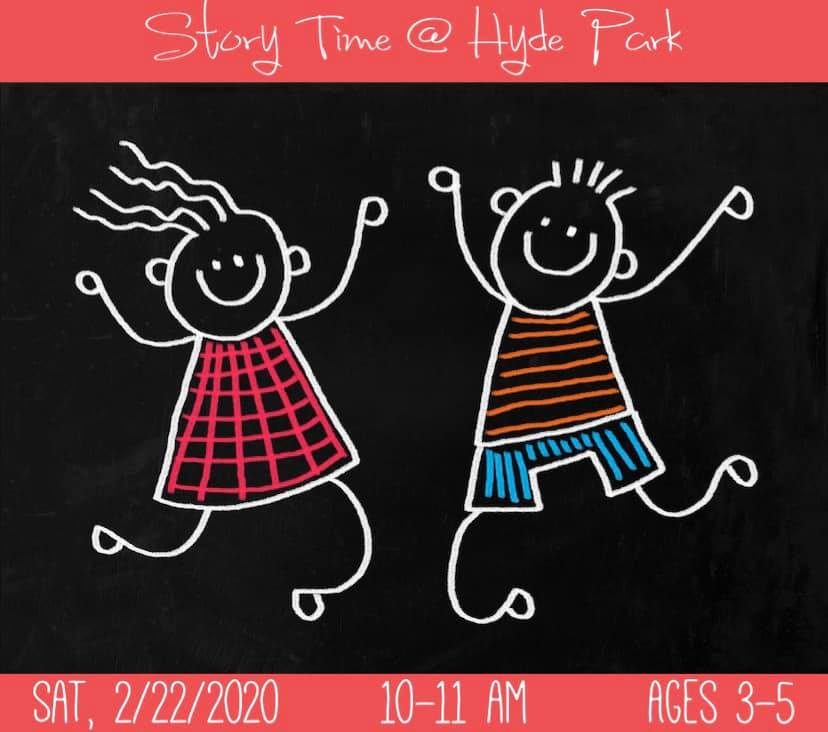 At Hyde Park, we want to reach beyond our walls and into the community. Part of that is our Story Time @ Hyde Park events. We want to provide a place for parents to bring their children to learn and have fun the old-fashioned way. We will have a couple of interactive songs, sit and listen to the reading of a storybook, and then enjoy an activity/craft.
This event is geared for ages 3-5, but older/younger siblings are welcome to join in.
Story Time @ Hyde Park is from 10-11 am, so families can still sleep in on Saturday, and then come have some fun before lunch and nap time.